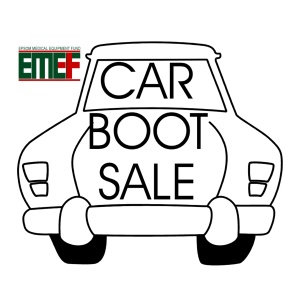 Charity Car Boot Sales supported by AutoTest, Ewell
As some of you will know, building work is currently taking place at Epsom General Hospital which has placed car parking space at a premium including the staff car park which we use for our car boot sales. Plans are going forward for a multi-storey car park in the visitors car park which the Trust hope to build this year, once planning permission has been granted,. We will therefore be unable to run car boot sales this year at Epsom Hospital.
WE HOPE TO BE BACK IN 2024 BIGGER AND BETTER
CHRISTMAS FUND RAISING DINNER AT THE STATION PUB, STONELEIGH BROADWAY, EWELL ON WEDNESDAY 29th SEPTEMBER AT 7PM
We are holding a Festive Fundraising Dinner at The Station Pub, Stoneleigh Broadway on Wednesday, 29th November 2023. The cost is £25 per person. The menu is Starters: Butternut squash, Carrot and Ginger Soup, Prawn Cocktail, Crispy Chicken Strips, Christmas Cauliflower Croquettes. Mains: Brie & Turkey Beef Burger, Brie & Cranberry Beyond Meat Burger, Vegan Cranberry Beyond Meat Burger, Turkey, Ham Hock & Sage Pie, 8 oz Sirloin Steak, Traditional Christmas Dinner with all the Trimmings, Woodland Mushroom bourguignon Wellington. Desserts: Christmas Pudding, Triple Chocolate Brownie, Shimmering Berry Cheesecake, Chocolate Mocha Tart, Cheese and Biscuits. There are some very interesting drinks available which are not included in the price but can be ordered on the night.
If you would like to come, please let Bess Harding know by Friday, 17th November 2023 on020 8337 8181. I need to know what you want to eat from the menu along with a deposit for £10. Cheques should be made payable to Epsom Medical Equipment Fund and sent to 32 Tealing Drive, Ewell, Surrey, KT19 0JS Tel: 020 8 337 8181.
EMEF organise a number of fundraising events throughout the year. If you would like to receive information about our events subscribe to our email newsletter here, or like our facebook page here.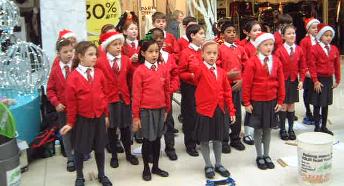 CAROL SINGING DATES 2023 AT THE ASHLEY CENTRE & EPSOM MARKET PLACE
Ashley Shopping Centre

Friday 1st December
10 to 11am St. Joseph's Catholic Primary School
11.30 to 12.30pm St, Christopher's School
Monday 4th December
2 to 3pm LEO Academy
Saturday 9th December
12.30 to 1.30pm The Downsmen
Monday 11th December
10am to noon Epsom Choral Society
Tuesday 12th December
10 to 11am West Ewell Primary & Nursery School
11 to 11.30am Stamford Green Primary School
Wednesday 13th December
3 to 4pm Songbirds
Thursday 14th December
10:30 to 11:30am Epsom Male Voice Choir
Midday to 1pm Riverview Road Primary School

Epsom Market Place
Monday 4th December
10 to 11am St Clements Primary School
Friday 15th December
9.30 to 10.30am St Martin's School
KEEP UP TO DATE WITH EMEF EVENTS
Please keep up to date by subscribing to our newsletter (use the contact page). Alternatively please contact our fund co-ordinator Bess Harding by e-mailing bessharding42@yahoo.com or telephone 020 8337 8181