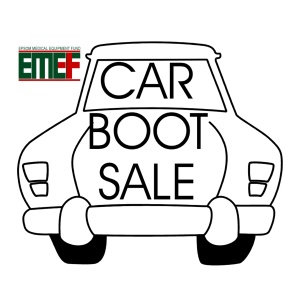 Charity Car Boot Sales supported by AutoTest, Ewell
As some of you will know, building work is currently taking place at Epsom General Hospital which has placed car parking space at a premium including the staff car park which we use for our car boot sales. Plans are going forward for a multi-storey car park in the visitors car park which the Trust hope to build this year, once planning permission has been granted,. We will therefore be unable to run car boot sales this year at Epsom Hospital.
WE HOPE TO BE BACK IN 2023 BIGGER AND BETTER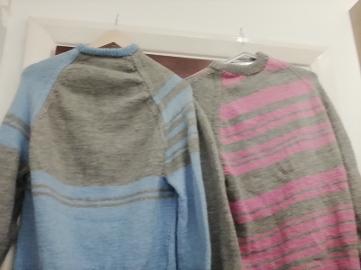 HAND MADE KNITTED SWEATERS FOR SALE
Our ladies at Cox Lane Knitting Circle have been very busy this year producing some lovely rolled neck sweaters. We have a variety of colours for sale (two are pictured) ranging from £15 to £20 each. We also have a selection of hand knitted gloves, fingerless gloves, mittens, bedsocks, baby clothes, hats. We are arranging to have sales days where you can come and inspect our stock.. Please ring Bess Harding on 020 8337 8181 if you are interested in purchasing one or watch this space for our sales days.
EMEF organise a number of fundraising events throughout the year. If you would like to receive information about our events subscribe to our email newsletter here, or like our facebook page here.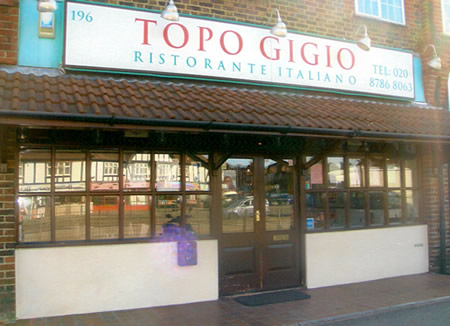 FUNDRAISING DINNER AT TOPO GIGIO, 196 KINGSTON ROAD, EWELL, KT19 0SF ON WEDNESDAY 26th JANUARY FROM 7PM
Come and join us at our first fund raising dinner of the year taking place on Wednesday 26th January 2022 at 7 p.m. The cost will be £25 per person excluding drinks.
There is an extensive menu to choose from with some delicious dishes to choose from. Come on your own or with friends. All are welcome.
Bookings must be made in advance and your choice of menu chosen prior to the event. A raffle will be held and all money raised will go towards the purchase of medical equipment which will benefit those members of the community who live within the catchment area of Epsom General Hospital.
Please let Bess Harding know on Telephone 020 8337 8181 if you wish to attend.
Please keep up to date by subscribing to our newsletter (use the contact page). Alternatively please contact our fund co-ordinator Bess Harding by e-mailing bessharding42@yahoo.com or telephone 020 8337 8181