Raising money for your local hospital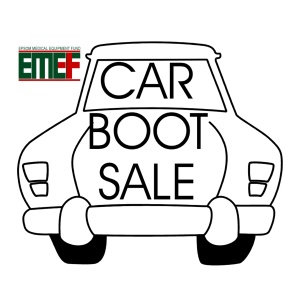 Charity Car Boot Sales supported by AutoTest, Ewell
DUE TO THE CORONAVIRUS WE HAVE DECIDED NOT TO HOLD OUR CHARITY CAR BOOT SALES IN 2020.
The car boot sales have raised tens of thousands of pounds over the years allowing us to purchase much needed medical equipment for the benefit of the local community.
We are indebted to AutoTest for the support they have given us over the years for this event.
WE HOPE TO BE BACK IN 2021 BIGGER AND BETTER
Location: Epsom General Hospital Car Park, Dorking Road, Epsom. KT18 7EG.
Times and Costs: Entrance by donation, no booking necessary. Cars - £10. Small vans, MPV and 4WD - £12. Larger vans from £15. Trailers - £3 extra.
Sellers 7.30am - 12.30pm. Buyers 9.00am.
Remember all entrance monies from pitches, buyers goes towards the purchase of medical equipment for Epsom General Hospital which will help members of the community who may have need of it. Refreshments such as hot food and drinks and cold drinks will be available to buy on the day.
Enquiries to Bess Harding Tel: 020 8337 8181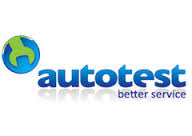 Upcoming Events
EMEF organise a number of fundraising events throughout the year. If you would like to receive information about our events subscribe to our email newsletter here, or like our facebook page here.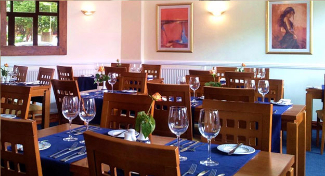 FUND RAISING DINNER AT EL RINCON, 16 TATTENHAM CRESCENT, EPSOM, KT18 5QJ ON WEDNESDAY 30th SEPTEMBER AT 7PM
We have visited El Rincon many times in the past and several of our guests have requested we return. We have a set menu available for guests to choose their meal in advance. Tickets are £27 each for a two course meal including service charge. Drinks are extra. For those wanting a dessert this is available at £2 extra. Social distancing measures will be in place, so tables are limited to 6. Please book as soon as possible with Bess Harding on 020 8337 8181. Last orders please by Friday 25th September.
EMEF CHARITY BARN DANCE ON SATURDAY 31st OCTOBER CANCELLED
With Coronavirus figures increasing we have reluctantly taken the decision to cancel our Barn Dance. New guidelines dictate that we would be unable to apply the distance separation or the ever changing partners. We are now re-arranging this event for March 2021 and hope that you will be bale to join us then.
Please keep up to date by subscribing to our newsletter (use the contact page). Alternatively please contact our fund co-ordinator Bess Harding by e-mailing bessharding42@yahoo.com or telephone 020 8337 8181